February 2, 2020: Ruth & Sarah attend the Hospice Palliative Care Ontario Webinar – Back to Basics: Introducing the New Advance Care Planning Framework
January 24 & 25, 2020: Ruth & Sarah attend 'Dying Dialogues' – a mini-symposium on death, dying and design as part of the Dying Event Series running in conjunction with DesignTO
November 2019: Sarah & Ruth complete The Fundamentals of Palliative Care at Scarborough Centre for Healthy Communities
October 2019 – Ruth completes Cognitive Behavioural Therapy for Depression Among Older Adults, through the Factor-Inwentash School of Social Work at the University of Toronto
October 2019 – Sarah appointed to The Board for the Cedarhurst Dementia Care Home, Toronto.
August 27, 2019 – Ruth successfully completes all five modules of the Hospice Palliative Care Ontario (HPCO) Advance Care Planning, Goals of Care and Consent e-learning competency training program. https://www.hpco.ca/acp-hcc-hsp/
July 31, 2019 – Sarah completes the TLC Teacher Trainer Course from the Soul Midwives School, UK
June 13, 2019 – Guest speakers at The Family Council Ontario Conference, North York
May 27, 2019 – Guest Speakers at Belmont House Networking Luncheon
May 22, 2019 – Ruth gains certification in Therapeutic Touch (Level 1)
May 14, 2019 – Guest speakers at ALS Caregiver Program, Toronto
March 6, 2019 – Ryerson University, The Life Institute: Ruth and Sarah are guest speakers in the End of Life Decisions Class.
March 28-28, 2019 – Ruth & Sarah participate in conflict resolution workshop by the Family Council of Ontario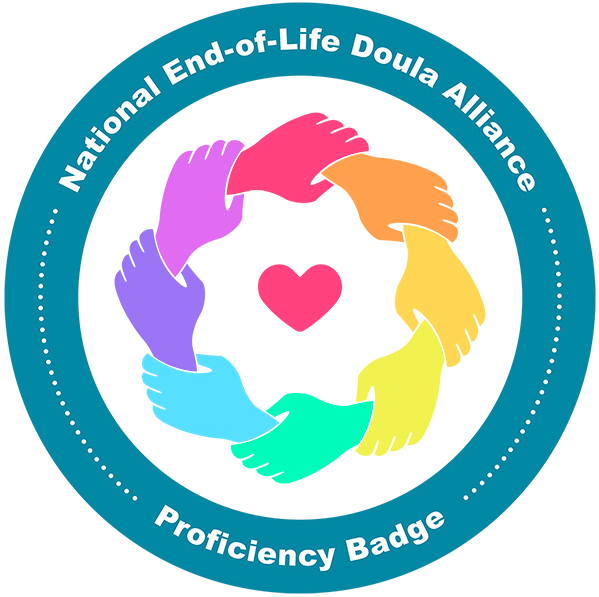 March 1, 2019 – Ruth and Sarah earn Proficiency Badge from the National End of Life Doula Alliance. Press Release
January 17, 2019 – Ruth and Sarah present at The Sprint Senior: Navigating Care Presentation for the LGBTQ Caregiver Program